Check out the top 3 indicators that 2021 is gearing up to outpace 2020!
With the challenges brought on by 2020 many homeowners and renters have been left to reevaluate their space and what they need in a home in 2021 and beyond. So, if you have home buyers and sellers who still seem to be on the fence about the housing market, don't worry! With 2020 now officially behind us, 2021 is already preparing us for a very successful year with active buyers and sellers.
Indicator #1

-

Low Mortgage Rates Continue

In the second part of 2020, the Fed announced interest rates will be low for an extended period of time. And they meant it! Freddie Mac projects interest rates for a 30-year fixed-rate mortgage are expected to remain at or near 3% throughout 2021. These low rates will continue to make homes more affordable.
Indicator #2

-

Home

Buyers' Affordability

The economy has continued to maintain a strong upward growth trend since the beginning of the pandemic. The unemployment rate continued to drop as more people returned to work and remote work became a common practice.

These factors along with the continuation of low mortgage rates, gives home buyers an advantage. So, even though home prices continue to be high, homes are more affordable because of low interest rates. This is excellent news for home buyers! When rates are low, monthly payments are lower—which ultimately increases buyers' home affordability.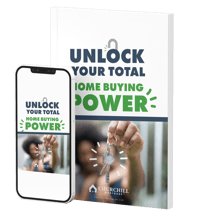 Download this FREE resource for your home buyers!
Indicator #3

-

Future Home Sales Are Forecasted to Grow

Home sales are projected to increase by 7% over 2020 and this is largely due to the increase of new construction. Although inventory will still be low due to the buyers' demands, the gap will not be as significant.

Experts expected to see an improvement in the pace of inventory declines starting just before the end of 2020 and determined that trend will continue into spring 2021. According to Realtor.com, 2021 should have a more "normal" seasonal pattern, and they are projecting that buyers and sellers are going to be very active in 2021.

Here's to a prosperous 2021!