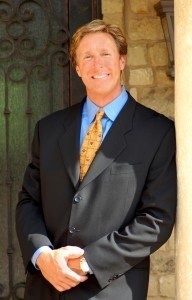 A heartfelt congratulations to Tim Broadhurst for joining the team!
At Churchill, Tim will serve as SVP of Loan Officer Development to further Churchill's goals of engaging employees with its meaningful workplace culture and building a world-class production team.
Broadhurst will develop his own individual book of origination business, as well as work with the national sales team to design strategies that fuel production across 46 states. Tim's over 20 years of experience will serve as a valuable asset as the Churchill team continues to guide thousands of families onto a smarter path of home ownership, equipping borrowers for a brighter future.
Churchill Mortgage was named a "Best Mortgage Company to Work For" in 2018 by National Mortgage Professional. Ranking ninth overall, the lender was recognized for its positive workplace culture, commitment to helping employees achieve meaning in their work and obtain work-life balance.