Purchasing a new home is both exciting and a bit overwhelming. Many times, homeowners either walk into a new house with a blank slate or have to do some undecorating from the previous owners. Either way, choosing to use a trendy and modern color like Living Coral will add life and beauty to a home. Check out these 5 ways to use the Pantone color of the year in your home as you begin to decorate:
Feature Walls
Many recently purchased homes can use a fresh coat of paint on the walls. Why not take this opportunity to add an accent wall in a room or two? Living Coral is a beautiful soft color that will instantly update any area of the home. Use it in the family room, laundry room, or child's bedroom for a boost of color.
Another option could be to add it to a small wall in a half bathroom. Incorporating this shade into your color scheme will add fresh life and interest as well as cover up past scuffs and marks from the previous owners. It will also create an anchor point to the room making it easier to weave in shades of Living Coral with decor to create an overall chic look.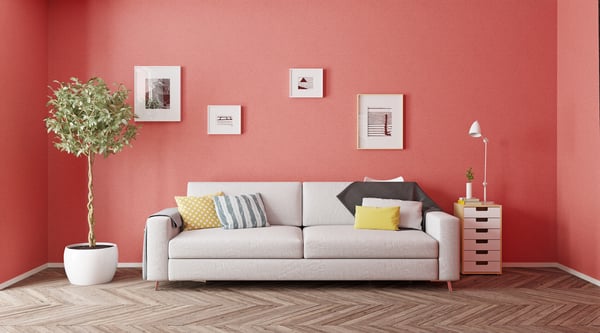 Outdoor Living Spaces
Many potential home buyers choose homes that have both interior and exterior feature living spaces. Dress up the outdoor living areas of your new home by incorporating Living Coral into outdoor furniture and decorations. Consider choosing coral-hued fabrics for conversational sets as well as outdoor coral colored umbrellas that offer shade to the area.
Another option to try is painting older outdoor furniture with spray paint in Living Coral to quickly hide blemishes and offer a punch of color to the yard. Adding touches of Living Coral to every part of your home, both on the inside and outside is an integral part of easing the transition between your indoor and outdoor living areas.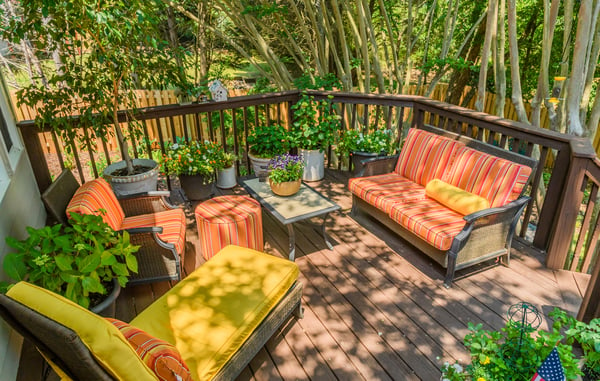 New Fabrics
It seems that every home store is selling multiple items in Living Coral, so it isn't hard to find a throw pillow here and there to add to your existing furniture. Choose other fabrics that are either a solid Living Coral hue, or have accents of it, including curtains, bedspreads, and rugs. Picking fabric in different textures also creates interest and movement in a space. Complement a thick area rug with smooth pillows or throws to provide added depth to the room.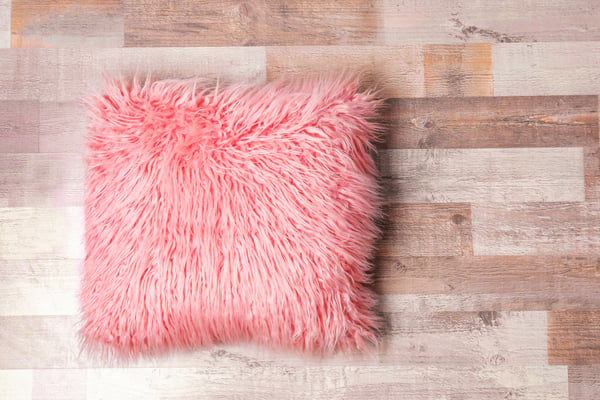 Modern Houseplants
Displaying plant life in your home is a great way to bring nature indoors. You'll find many different Living Coral toned plant options available that make great houseplants. We love the beautiful blooms of 'Coral Sunset' peonies that would look great in on a dining table or side table. The delicate forms of 'Bishop's Children' dahlias are perfect as a bathroom accent.
Other ways to include Living Coral colored houseplants to your home include adding cuttings of the 'Coral Wings' Rhododendron to a large clear vase to make a stunning focal point in the kitchen.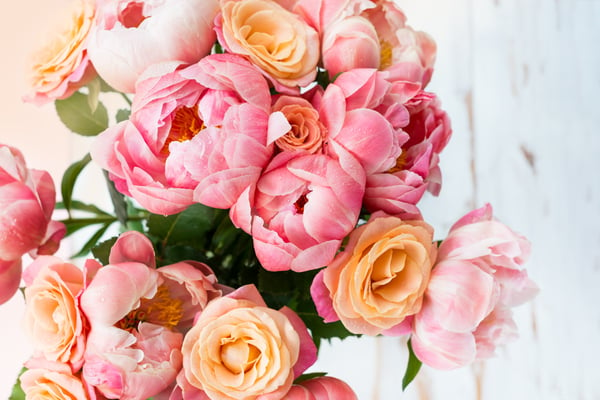 Smartly Placed Accents
The items used as accent pieces of a home can get quickly overlooked. However, knowing how to place an accent piece, as well as choosing a stunning color like Living Coral, can draw attention to even the most common spots of a home. For eye-catching impact place glassware, pottery, or figurines in surprising places around the house.
Consider choosing a slim coral-colored planter to place on a shelf in the hallway or even a small coral elephant figurine on a side table. These unique spots to add even more bursts of color into a home will create interest and attention that will intrigue guests.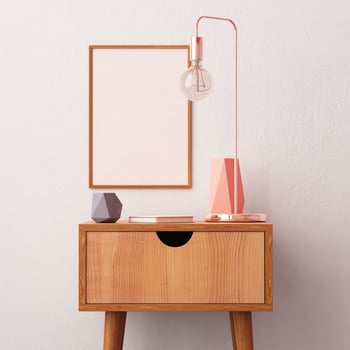 Using Living Coral in all areas of your house is the perfect way to make a new home your own space. Don't be afraid to paint a wall or incorporate color with new fabrics. Choosing smart places to put an accent piece is another way to add style to your home. Combining indoor houseplants in a coral hue, as well as adding Living Coral to your outdoor living area, are both excellent ways to include nature within all areas of your home. Use one of these 5 ways to incorporate the Pantone color of the year in your home.
By: Lucy Crawford is a home design and DIY writer, and lover of herbal tea. With her busy hands, she is always challenging herself with a new DIY project. She enjoys designing spaces where she can relax and enjoy a good book.